2018-2019 School Supplies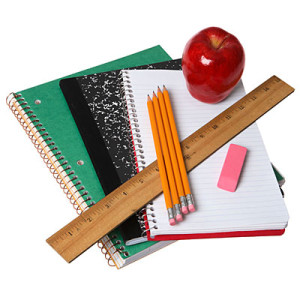 The following is a list of recommended supplies for the Next Step Junior high program (all grades):
Agenda with the current calendar year
Pencil case which includes:
    Pencils
    Pens (black, blue, red)
    Pencil crayons
    Scissors
    Glue stick
    3 Dry Erase markers
    2 packages of cue cards
    Post-it-notes (1 large pkg.)
    Headphones (1 pair)
    3 Different coloured highlighters
4 Three ring binders (2")
Loose leaf paper
Graph paper (1 pkg. or coil book)
4 sets - Subject dividers
Geometry set
Pencil eraser
Duotangs (1 pkg.)
Scientific Calculator - Phones are not acceptable, as they are not permitted on assessments.
Water bottle (we do not have a water fountain)
Registration
Our refund policy can be found here.