New Administration at the Sherwood Park Outreach site!
Please come in and meet Joseph Clark [Joe] the New Principal for all the Outreaches and Karen Ramsey the new Assistant Principal for the Sherwood Park Outreach .
Registration 2018 - 2019
Interested in Next Step for the 2018 – 2019 School Year?
Come on in or Give us a call!
The Sherwood Park Outreach [SPO] is open M, T, Th, F from 8:30 AM to 4:00 PM; W from 8:30 AM to 1:00 PM.
If you are at a neighbouring EIPS high school and want to take a course you will need permission from your current school to come, so please check in with your Principal, Assistant Principal or Counselor before coming.
If you want to be a FULL TIME student at the outreach and are under 18 we will need a parent signature, so bring a parent or guardian.
If you are over 18 you can sign your own forms!
Come in and see our school and we will design a flexible program that suits you!
What's New at Next Step Sherwood Park
Next Step Students Share What it Means to be a Leader
Posted on

January 12th, 2016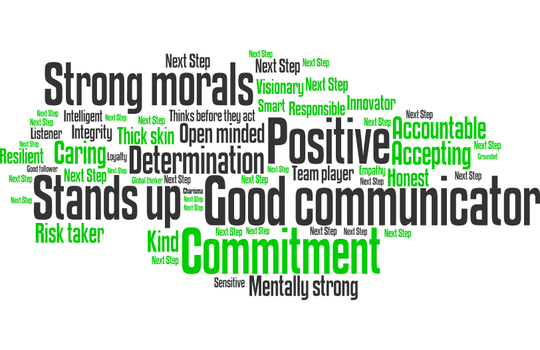 Our Next Step student leadership group met right before the winter break to talk about characteristics of leadership, and what it means to be a leader.  The discussions were wide-ranging, and each student shared a story or reason why they felt certain qualities are important for leadership. A list of these characteristics were were made into the wordle above, and we will be choosing some of these qualities to investigate more deeply over the coming months.
If you are interested in joining our leadership team - talk to Kris, Susan or Amanda!