New Administration at the Sherwood Park Outreach site!
Please come in and meet Joseph Clark [Joe] the New Principal for all the Outreaches and Karen Ramsey the new Assistant Principal for the Sherwood Park Outreach .
Registration 2018 - 2019
Interested in Next Step for the 2018 – 2019 School Year?
Come on in or Give us a call!
The Sherwood Park Outreach [SPO] is open M, T, Th, F from 8:30 AM to 4:00 PM; W from 8:30 AM to 1:00 PM.
If you are at a neighbouring EIPS high school and want to take a course you will need permission from your current school to come, so please check in with your Principal, Assistant Principal or Counselor before coming.
If you want to be a FULL TIME student at the outreach and are under 18 we will need a parent signature, so bring a parent or guardian.
If you are over 18 you can sign your own forms!
Come in and see our school and we will design a flexible program that suits you!
What's New at Next Step Sherwood Park
School Hours in January
Posted on

January 16th, 2017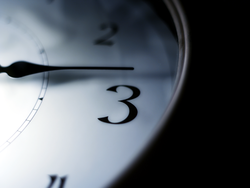 Due to Diploma Exams, Next Step High School in Sherwood Park will have modified hours on the following dates:
Monday, January 16 - open 12:30 - 4:00
Tuesday, January 17 - open 12:30 - 7:30
Monday, January 23 - open 12:30 - 4:00
Tuesday, January 24 - open 12:30 - 7:30
Monday, January 30 - school open for Diploma Exam Writers and new registrations only.